Comms Controlling
Podcast episode 9: Hype or "ready to go"? - Artificial intelligence in analysis
February 25, 21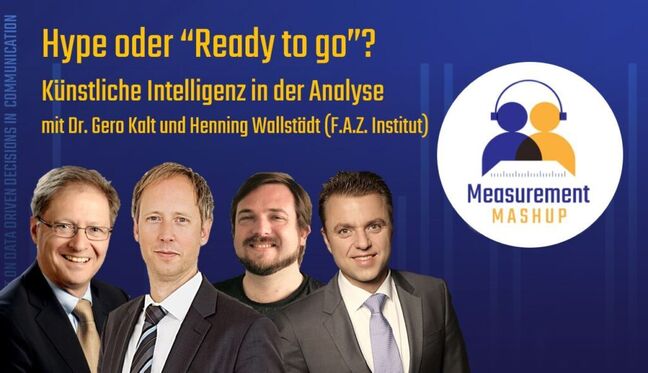 Gero Kalt does not consider analysis with artificial intelligence to be a hype. The world has changed massively in thirty years, especially when it comes to the media. In the early 1990s, media watch companies had ten or twenty newspapers that mattered to them, there were two television channels, and there were three radio stations in the area. This covered the media landscape. At the end of the eighties and the beginning of the nineties, a hundred were added to the two television channels. Hundreds of radio stations were added. On the Internet today, millions of people express themselves directly via social platforms, forums, blogs and websites. The old methods of cutting out and sticking articles would no longer be possible today. Decision-makers would have to adapt their observational behavior to the world.

The possibilies of artificial intelligence differ from those in classic social media monitoring, i.e. the digitized search using a specific corpus of terms. Basically, the strength of A.I. is that it operationalizes questions, says Henning Wallstädt.

Listen to our podcast episode (in german) on measurementmashup.de.